'Voyage de Jour' ~ Chartres
Chartres, France is a small town about 80 km (50 miles) southwest of Paris best known for the Chartres Cathedral, a stunning Gothic cathedral built between 1193 and 1250. It is a pleasant and easy day trip from Paris and the cathedral, a UNESCO World Heritage Site, is something everyone should see in their lifetime.
Until you actually visit Chartres Cathedral, you can't really appreciate the majesty and the history of this magnificent architectural feat. The best way to learn more about the cathedral - its history as an important stop on pilgrimage routes since the middle ages, the significance of its architectural elements, and the grandeur of its stained glass windows - is to take a tour by resident expert, Malcolm Miller. He has been studying Chartres Cathedral and guiding tours for over fifty years (and as of this writing he is still going strong at 79!). Every day except Sunday from April to October, he leads two tours a day. Make sure you arrive early to secure your place - this is a tour that is not to be missed!
Also look for the famous labryinth on the floor of the cathedral - it is open for walking on Fridays. The pilgrims did it on their knees. If you are visiting other days there is another lovely labryinth in the garden behind the cathedral.


In addition to visiting the famous cathedral, there are many other interesting things to do in Chartres. There are several museums in town, including:
Musée des Beaux-Arts, a fine arts museum
Le Grenier de l'Histoire Musée, a history museum specializing in military uniforms and accoutrements
Le Centre International du Vitrail, a workshop-museum and cultural center devoted to the art of stained glass
Muséum de Sciences Naturelles et de la Préhistoire, a Natural Science and Prehistory Museum
Conservatoire du Machinisme et des Pratiques Agricoles, an agricultural museum
One of the more unusual sites in Chartres is La Maison Picassiette, a house decorated inside and out with mosaics of chards of broken china and pottery.
Wander along the charming streets in Old Town Chartres and you will feel as though you have traveled back to the middle ages with its half-timbered houses and sidewalks lit by lanterns suspended on chains.
Chartres is an important market town in the region - if you are visiting on a Wednesday or a Saturday, visit the market at Place Billard. On Tuesdays, Thursdays and Saturdays, there is a flower market at Place du Cygne. Additionally, there are charming small shops throughout town.
via
Adjacent to the cathedral are two restaurants with lovely outdoor seating overlooking the cathedral, Le Serpente and Le Parvais. You can't go wrong with either one and the view can't be beat. Or, pick up the makings for a picnic to enjoy in one of gardens or along the river.
From April to September, plan to catch the last train back to Paris (or stay overnight) so you can experience Chartres en Lumière - a daily light show where the cathedral and other major buildings are illuminated each evening after dark.
Things to remember:
Trains run daily from Gare Montparnasse. Tickets are approximately 23 euros round trip.
To contact Malcom Miller to arrange private tours or to confirm dates for tours, email him at
millerchartres@aol.com
. His tours are at 12:00 and 2:45 and are limited to twelve participants. The price of the tour is 10 euros per person.
Many stores and restaurants are closed on Monday, but the cathedral is open. Admission to the cathedral is free but there is a small charge to climb the North tower if it is open.
~~~~~~~~~~~~~~~~~~~~~~~~~~~~~~~
I hope you enjoyed learning more about Chartres...Be sure to stop by again on Monday when we will be taking another interesting day trip from Paris. Have a beautiful May weekend, wherever you may be wandering!
via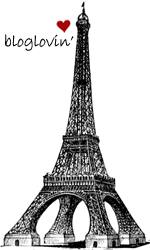 Follow me with Bloglovin'